Union Street Streetscape Improvement Project
The City of Concord adopted its updated Downtown Master Plan in August 2016. The plan identified the completion of a new Union Street streetscape as a catalytic project for downtown Concord.
Goals
Incentivize, attract, and enhance downtown's street life and activity
Create a safe and comfortable street for pedestrians and bicyclists
Encourage outdoor dining and seating
Create infrastructure to support community events
Develop a streetscape that is easier and more affordable to maintain and repair
Attract new private investment
Update aging underground utility and storm water systems.
An updated streetscape will improve the quality of life with a focus on pedestrians. Increased foot traffic and street life will attract new restaurants with outdoor dining, night life, and retailers. Reuse of now vacant upper stories will be more attractive to office and residential uses. The new streetscape will also increase property values and redevelopment opportunities in downtown.
City planning staff developed three options for community input before starting the full design. Each option impacts the outdoor dining, shopping, and parking differently. Your input will influence the design process and the future downtown Concord.
Streetscape: a term that is used to describe the natural and built fabric of the street, and is defined as the design quality of the street and its visual effect. This concept recognizes that a street is a public place where people are able to engage in various activities.

Event Details:
Union Street Streetscape Demonstration
Located on Union St. S. between Gianni's & Cabarrus Creamery
Friday, May 31st 10 AM-9 PM
Saturday, June 1st 10 AM-2 PM
City of Concord, NC Survey
City of Concord, NC Survey
City of Concord, NC Survey
City of Concord, NC Survey
City of Concord, NC Survey
City of Concord, NC Survey
City of Concord, NC Survey
City of Concord, NC Survey
City of Concord, NC Survey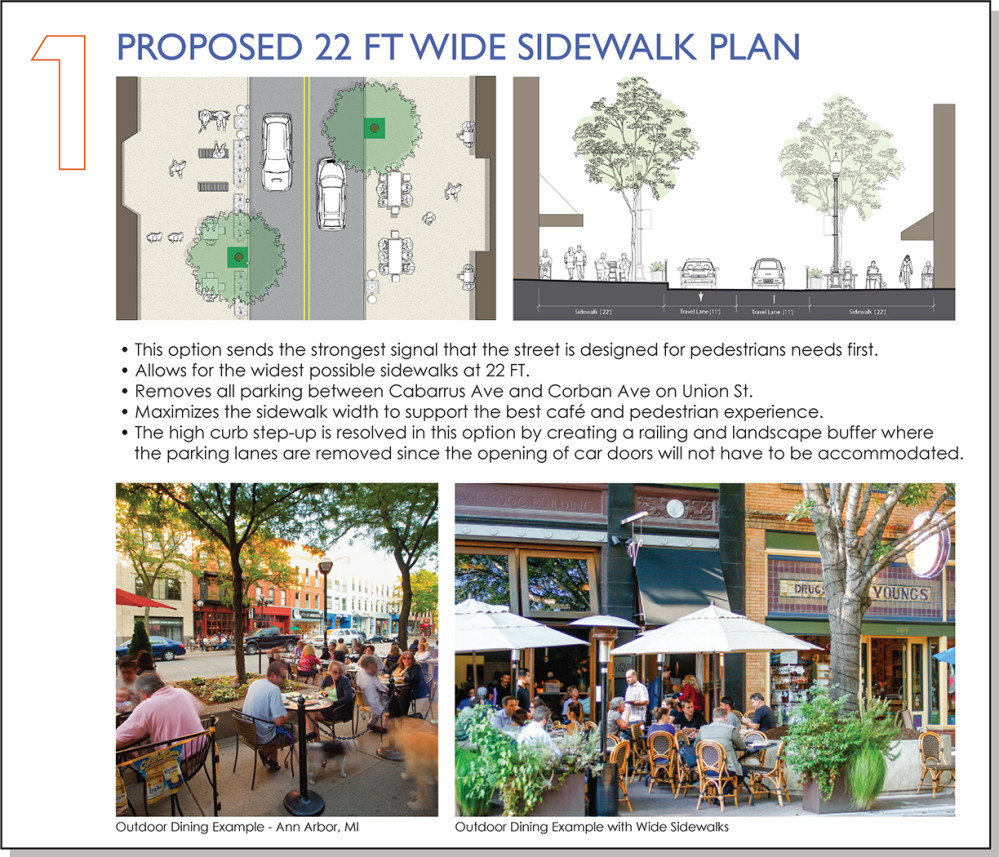 City of Concord, NC Survey
City of Concord, NC Survey
City of Concord, NC Survey